Features
Easily find charging points that match your car's specs and your preferences:
Configure your car in the app's settings and hide unsuitable charging points
Filter by charging capability, free (of charge) charging points, opening times or operator or network (beta)
New dynamic clustering shifts the pins out of the way when zooming really far out for a bird's-eye view of an entire region
Add favourites, report successful charging at the tap of your finger and be notified about problematic charging points with push notifications
Intuitive to use with an extensive directory formatted for use on mobile devices
Navigation feature to guide you to the selected charging point
Uses provider-independent goingelectric.de and openchargemap.com databases – many thanks to them!
Direct links to add entries to the selected directory (entry of new charging points, adding of photos and comments)
Supports Spotlight so every charging point viewed previously can be found using the comprehensive search function
Optimised for all iPhones, now also with Dark Mode
Developed for iPhone and iPad with Split View (multitasking) support
Screenshots? Screenshots!
Menu and pins – clear and compact
The world truly has changed since chargEV 1.0 (2017), so chargEV did as well:
Instead of using pin colours to depict the power output, chargEV uses simple, quickly customisable filters that go far beyond pure power outputs. Pins are either grey (everything ok) or red (problem reported). You can now set your preferences in a flash using the new compact & intuitive filter menu – in the blink of an eye, the now clear and uncluttered map will show you only the charging points you need right now.
The pin colours now have another meaning: With our new chargEV Plus add-on the colour of pins visualises what the operator tells chargEV about the availability of all individual connectors – if they are available, in use or faulty (provided the operator provides availability data to chargEV).
If you zoom really far out for a bird's-eye view of an entire region, new dynamic clustering shifts the pins out of the way. This makes it easier to focus on the map and find your way around.
The new satellite map helps you find those often tricky-to-find charging points at hard-to-navigate service stations or in the thick of the urban jungle.
Tip: See a thunderbolt icon next to a pin? It means it's a fast charging point. A blue thunderbolt represents a up to 100kW charging point, while a gold one represents a high-power charging point (HPC) with a power output of more than 100kW.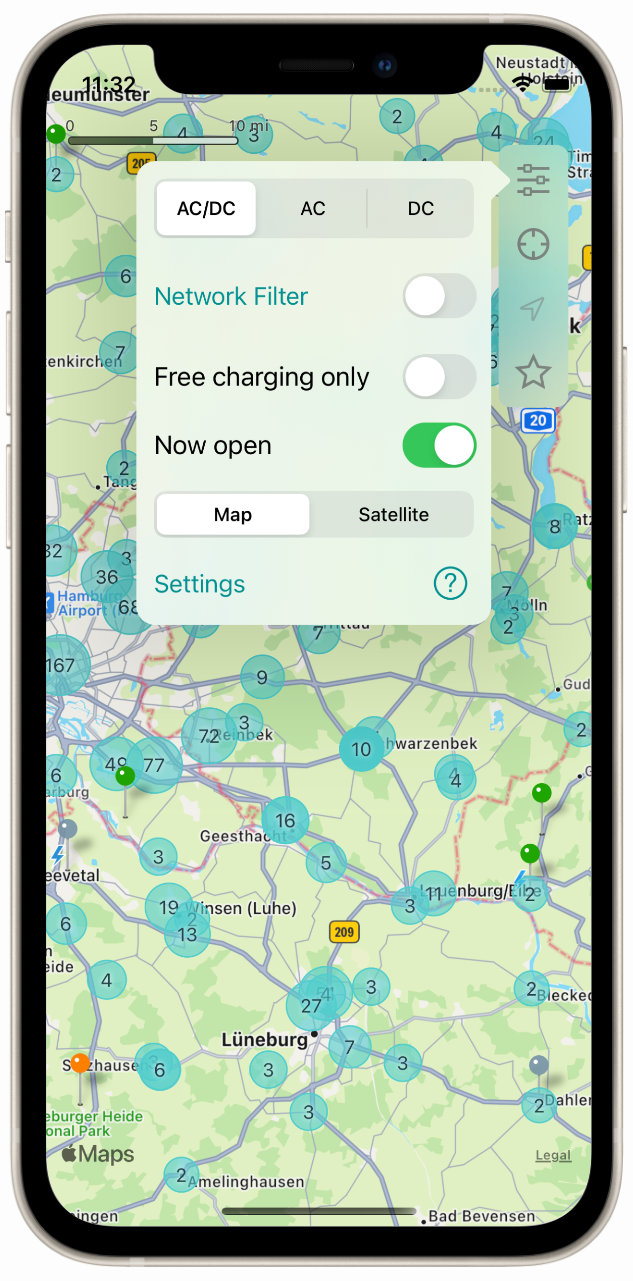 Filters – so you can find that needle in the haystack.
With so many regions now having so many charging points, when you go to look at a map all you see is pins. While it's great to see so many charging points popping up all over the place, how do you find the right charging point for you?
Ultimately, the whole point is about finding the right charging point quickly and easily. With chargEV you can do precisely that in just a few taps using these filters:
AC/DC – Displays all the charging points that are compatible with your car.
AC – Displays only AC charging points. You can customise the minimum charging rate.
DC – Displays only DC charging points. You can customise the minimum charging rate.
Network – Displays only certain operators or operator organisations (in development, with chargEV Plus).
Now open – We can think of other places you'd rather be than pulling up only to find the barrier's down.
Free charging only – Embrace your inner skinflint to the max!
You can combine filters as you wish, and customise them quickly on the fly. Other functions and views in chargEV also adapt based on your filters (details, preview, etc.).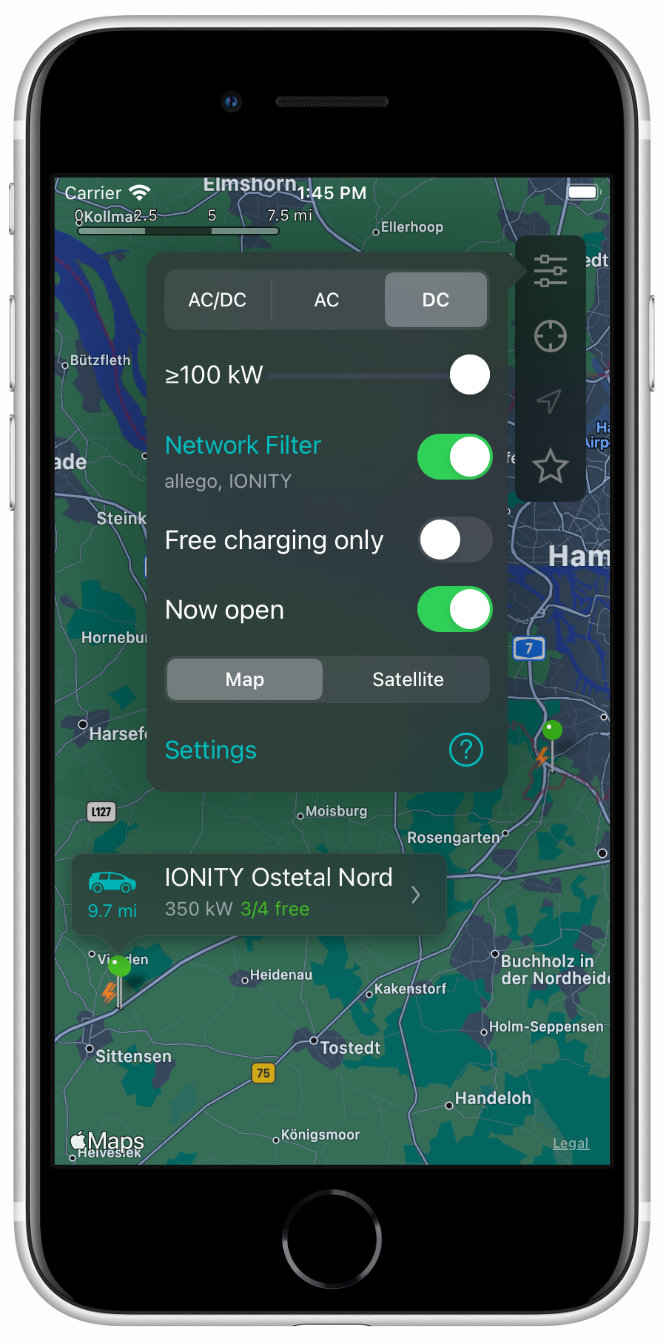 Details – they make all the difference!
Tap a pin and you'll see a preview of what charging facilities are on offer there. chargEV goes by your filters – if you're looking only for 100kW+ charging points, the preview will only display the number of 100kW+ DC plugs at a charging point. And with chargEV Plus, you can also see how many of your relevant plugs are available.
Tap this preview and a new window will open with all the details about the charging point. All the key details are summarised right at the top, saving you the hassle of having to read everything first or scroll endlessly to check if you actually want to charge your car there.
Once you've made your choice, scroll down for a wealth of handy info:
photos
user comments
location and dawdle details
availability of each plug (with chargEV Plus)
chargecard compatibility
and a whole bunch more.
Charging-point specific information that is irrelevant to your vehicle or that you're not currently interested in based on your filters is hidden to save space, but you can display it if you want.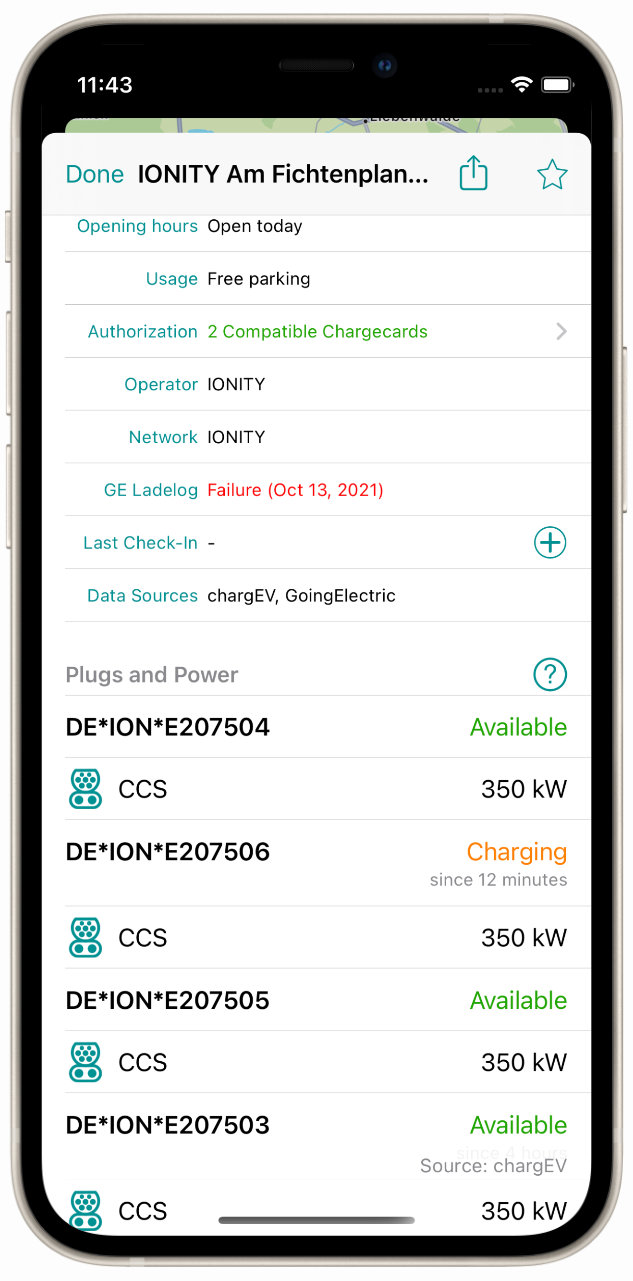 New: Reload & Follow Me – in the know with zero taps
Move the map, and the charging points will reload automatically. It looks cool, and saves you from tapping the screen – plus there's more:
With the new Follow Me mode, the map follows you and displays nearby charging points even when you're on the move. Turn on Follow Me mode, set your zoom level, and you'll always see which charging points are in your vicinity.
It's an unbeatable feature when used in combination with filters: On a long-distance trip and only need to know where 100kW+ DC chargers are from certain operators or operator organisations? Set this as a filter with just a few taps, turn on Follow Me, and you're good to go.
Then when you're on your final charge before reaching your destination, set your filter to AC/DC so when you arrive you'll easily find an AC charging point where you can leave your car to charge slowly but steadily.
Soon, you'll also be able to do all this on CarPlay.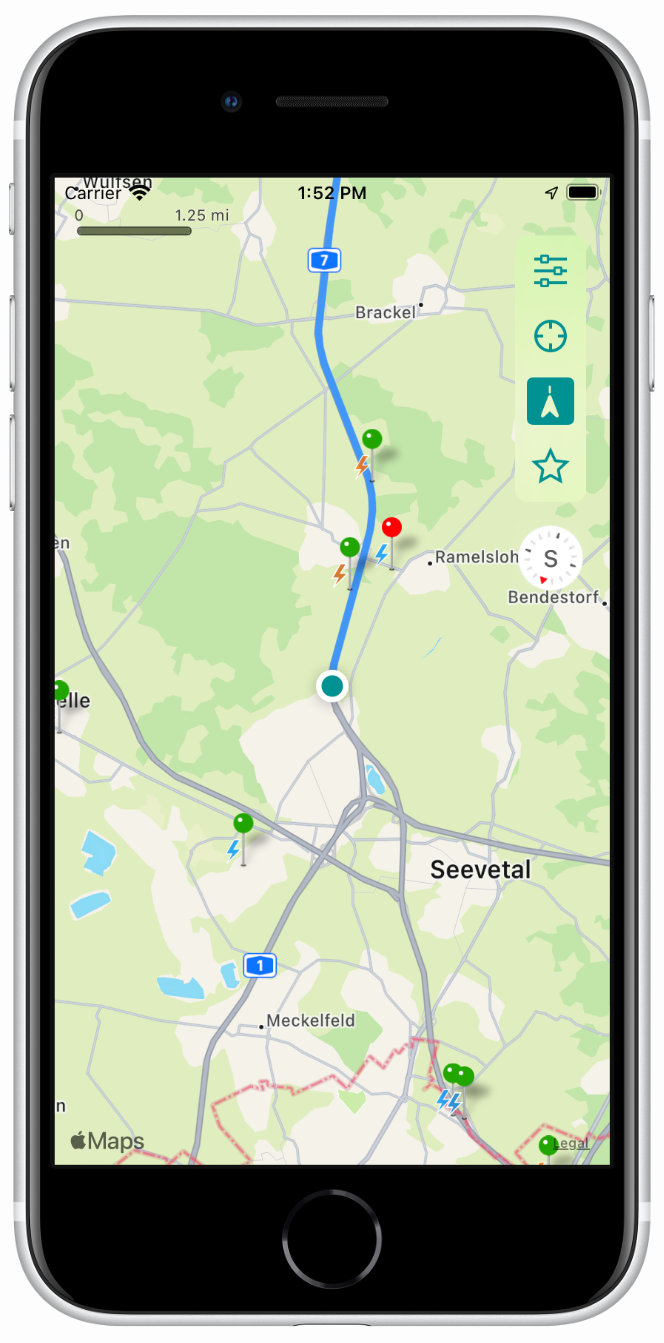 Know where to charge no matter where you're going – preparation is everything
Tap the preview, and chargEV will show you how far away you are from the charging point, calculate a route if you want, and even open the location in your Apple Maps app so you can navigate to it. It's incredibly useful as you can then drive directly to the charging point (even using CarPlay) – and when you're there and done dawdling in unfamiliar surroundings, you can also use your Apple Watch to guide you back to your car.
Another handy function is Origin.
Wouldn't it be great if you could search for charging points near your hotel (or anything else for that matter) and know how far away they are even before you reach your destination? Well, with chargEV you can!
Tap the crosshairs icon and enter your hotel's name or address. The location will then be marked on the map using a crosshairs icon. If you now tap on charging points near the crosshairs, you'll see the distance and route from the crosshairs to the charging point – so useful when you're currently 500 miles away sitting on your sofa planning your holiday.
Tip: The addresses you enter are saved in your search history, so you can add your hotel in advance as well as any other places you want to visit on excursions while you're at it.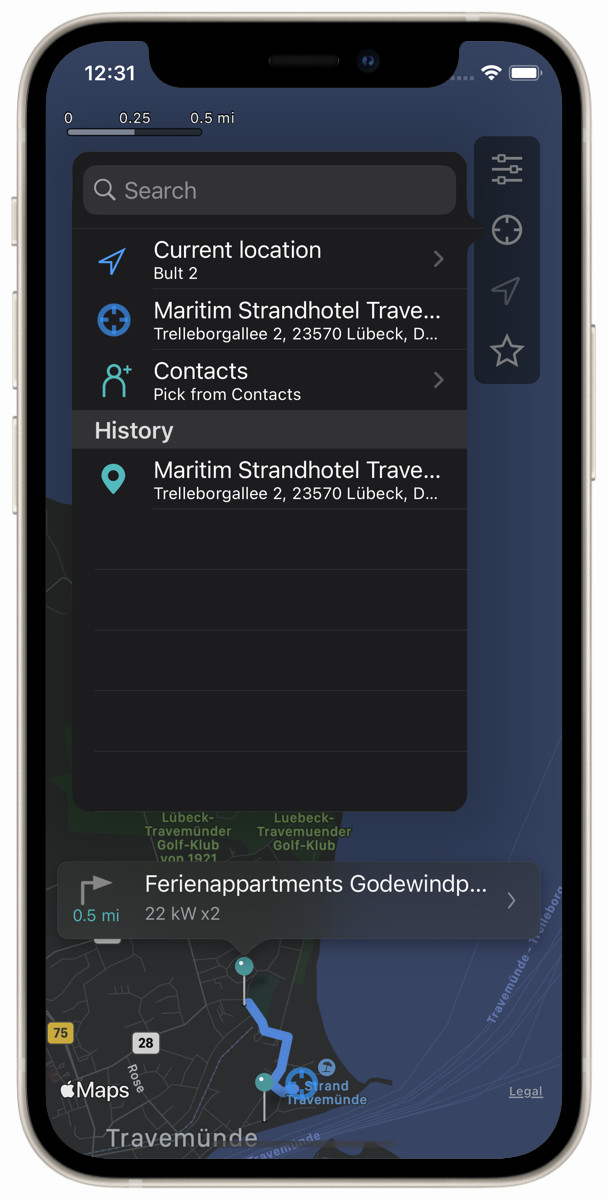 (Push) notifications keep you up to date
Tap the star to set a charging point as a favourite, and you'll be notified:
about other users' negative or positive check-in experiences
when you arrive at a favourite charging point
While you'll probably be able to work it out for yourself that you've arrived at one of your favourite charging points, you can tap the notification directly to check-in – including on your Apple Watch. That way, you keep yourself up to date, plus you also get that warm fuzzy feeling knowing that you're helping other users.
Your iPhone or iPad generates this notification itself, and can send it to your Apple Watch. Nobody else is informed about your whereabouts or when you arrive at a favourite. Only your device monitors this – neither Apple nor any cloud service or chargEV developers know anything about where you're going or stopping.
Don't want any further notifications once you've arrived at your destination? You can simply turn off this function for each favourite individually.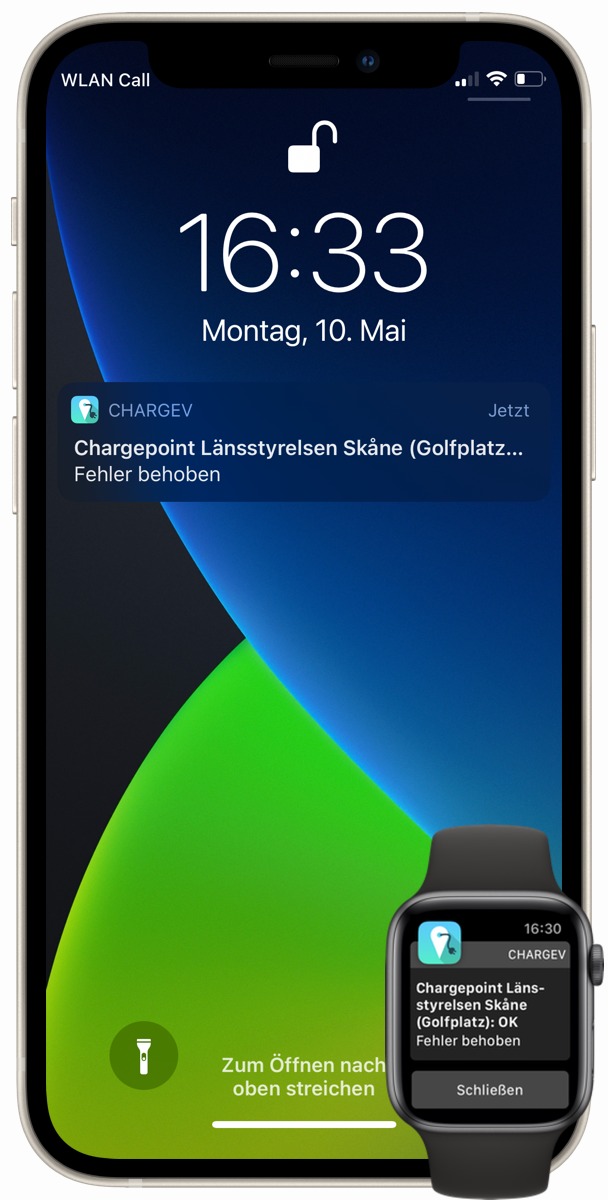 Use chargEV without opening chargEV – thanks to the Today View widget
In a rush? Add the chargEV widget to your Today View on your iPhone or iPad for a super-compact view of nearby charging points.
The widget uses your filter choices and settings from the chargEV app to only display the charging points you're interested in.
So, if you've set the AC filter and the minimum power output to 22kW, those are the charging points you'll see in the widget. With an active chargEV Plus subscription the number of available connectors is also included in the widget (provided that the operator shares this information).
The same applies if you narrow-down the search in chargEV to charging points that are open now or only want to see those from a particular operator or network.
The size of the search radius around your position will also vary depending on the filters you set. By default, the widget shows only a small number of lines, so make sure to expand the list by tapping on the chevron icon.
Tip: If you've found a suitable charging point in the widget, simply tap it – chargEV will open, and you'll jump straight to the charging point.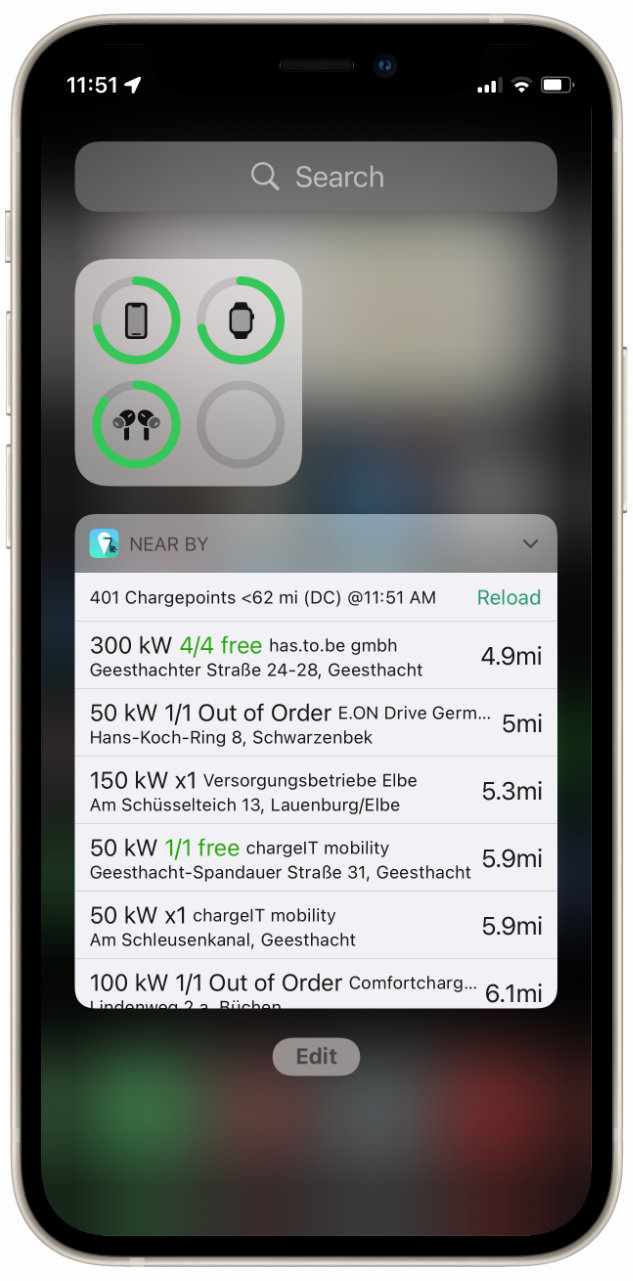 In the best of company
Like using your iPad to plan your road trips? Great!
chargEV loves to share the big screen with other apps as it supports both Split View multitasking and Slide Over on iPad.
This makes it a breeze for you to plan your trip using Maps and your charging stops using chargEV.
And don't forget: filters, vehicle specification, favorites, check-ins… they're all available on iPad, making it easier for you to plan your road trip.
Viewing chargEV full-screen is also a stunningly practical way to get an overview of nearby charging points or those in other countries – you just get a bigger overview.
Thanks to iCloud support, all your favorites on your iPhone are displayed on your iPad too.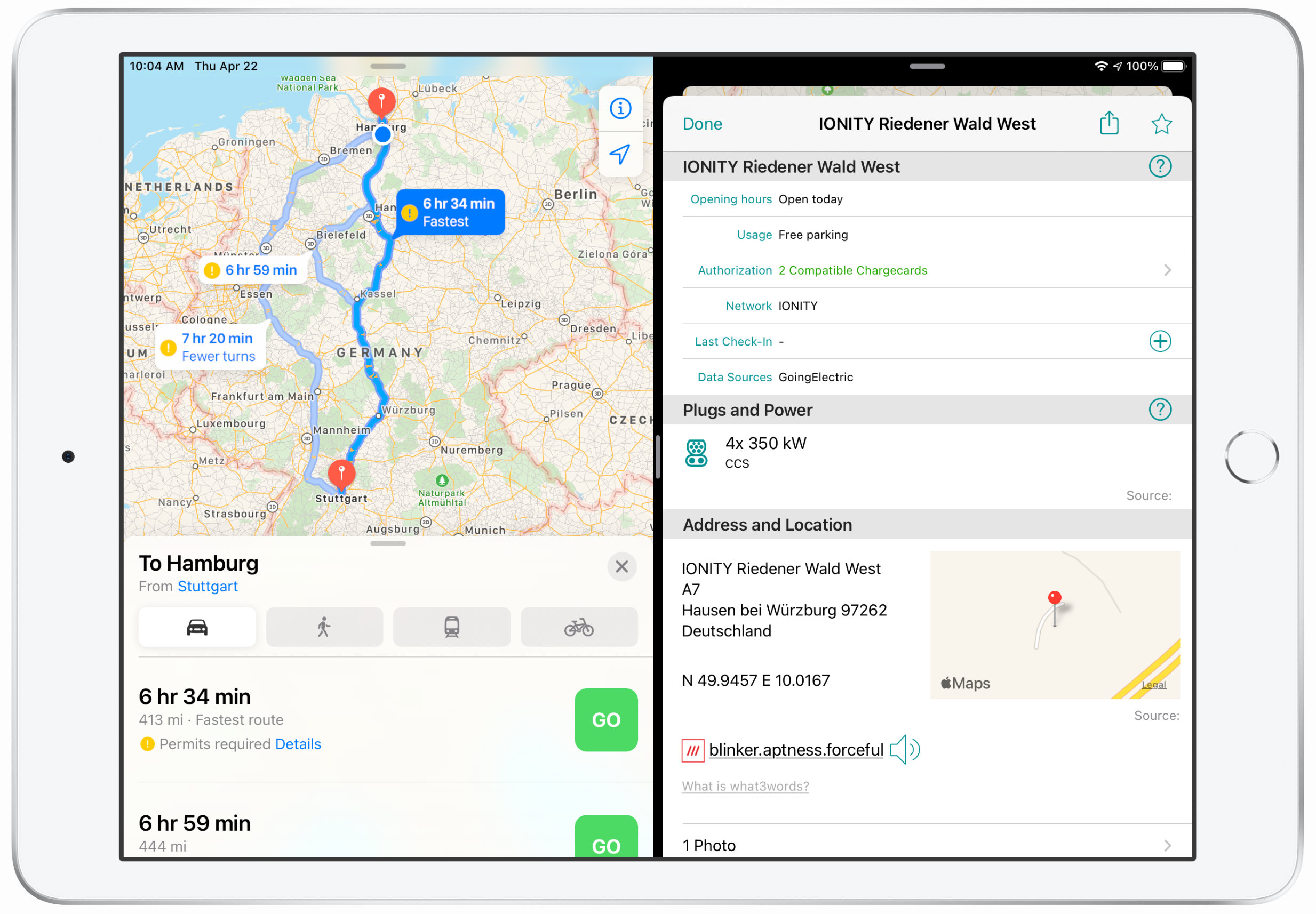 Curious?
Spoiler Alert!
Take a look at this short clip which shows just a few of chargEV's many cool functions:
Here you will see
filters
other users' check-ins
a charging point's details
the navigation function
But hey, you can actually save yourself the time.
Download chargEV for free from the App Store now.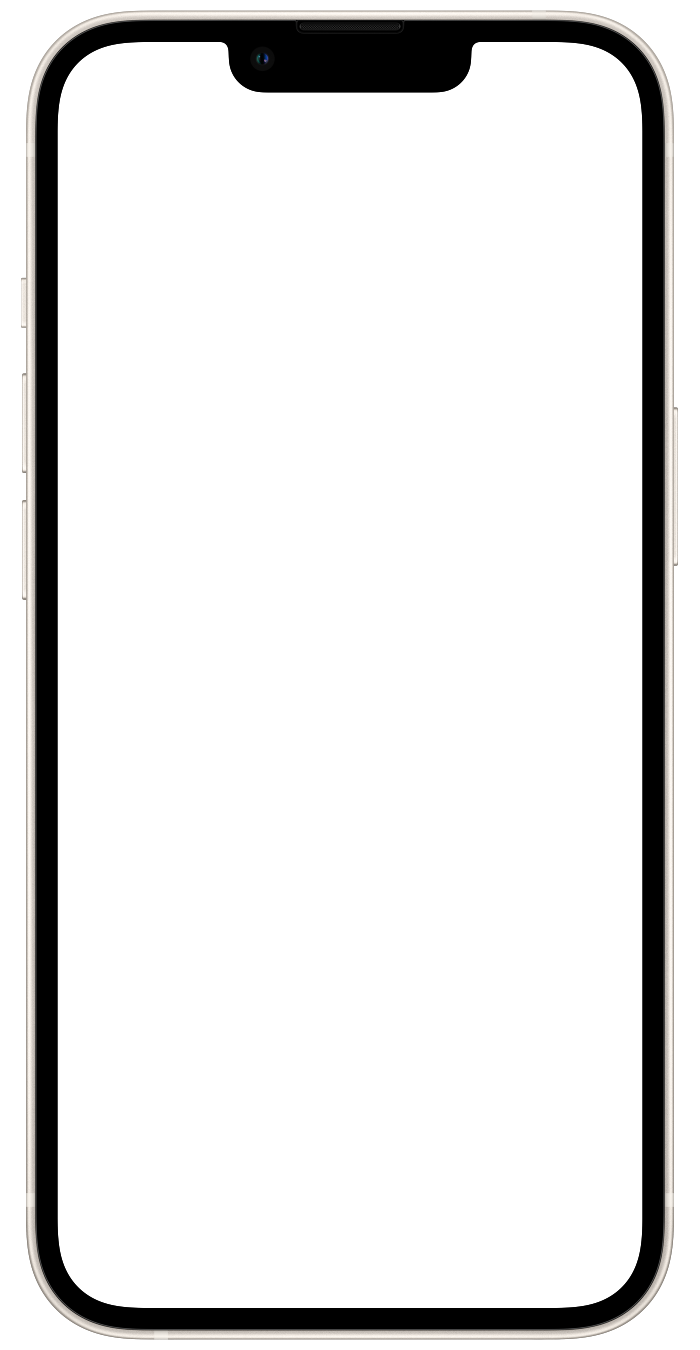 Support
Discovered an issue with the app? Got a great idea for the next killer feature?
Drop us an email: chargev@ev-freaks.com.
Privacy
See our chargEV Privacy Policy (currently only available in German).